Sterile Non Woven Adhesive Wound Dressing
- Material: Non woven
- Size: 5cmX7cm, 6cmX9cm, 8cmX10cm, 7cmX12cm, 10cmX10cm, 10cmX15cm, - 8cmX15cm, 10cmX20cm, 10cmX25cm, 10cmX30cm or similar size.
- Package: 1pc/pouch, 5pc/box or 50pc/box, carton;
- Sterilization: EO GAS
Features:
1. The mesh structure of water thorn non-woven can make skin natural breathing, and eliminating water vapor sweat, thus effectively reducing the wound infection.
2. High quality medical pressure-sensitive adhesive, proper vicidity, not hurt the skin when released from the skin. The absobent pad covered with omentum without adhesive, omentum only breathable, does not absorb moisture, absorbent pad absorbs exudate effectively, do not paste the wound, no pain when exposed except.
3. Soft and thin material, flexible, adapting to the contours of the body curves. Don't interfere with the activities of the body.
4. Unique structure, round of corner, firm stick, not warp.
Usage
Fixing and covering I.V catheter, postoperative wound, general wound like incised wound and laceration.
Directions for Use
1. Clean and disinfect the wound.
2. Peel off the protective wrapper and gently place the dressing over the wound.
3. Once the dressing has been removed, do not use the same dressing.
4. Repeat the instructions for using a new dressing.
Note:
1. Sterile, disposable.
2. The package is damaged to prohibit using,
3. Not substitute for sutures, bleeding, skin disinfection and other measures.
4. Not available for arterial catheter fixation.
5. Should select the proper size of dressing, to ensure its firmly struck around the wound dry and healthy skin, no stretch to cause tension damaging the skin.
6. When removing the dressing, notice that nether catheters or other devices will not ripped off.
Non woven Wound Dressing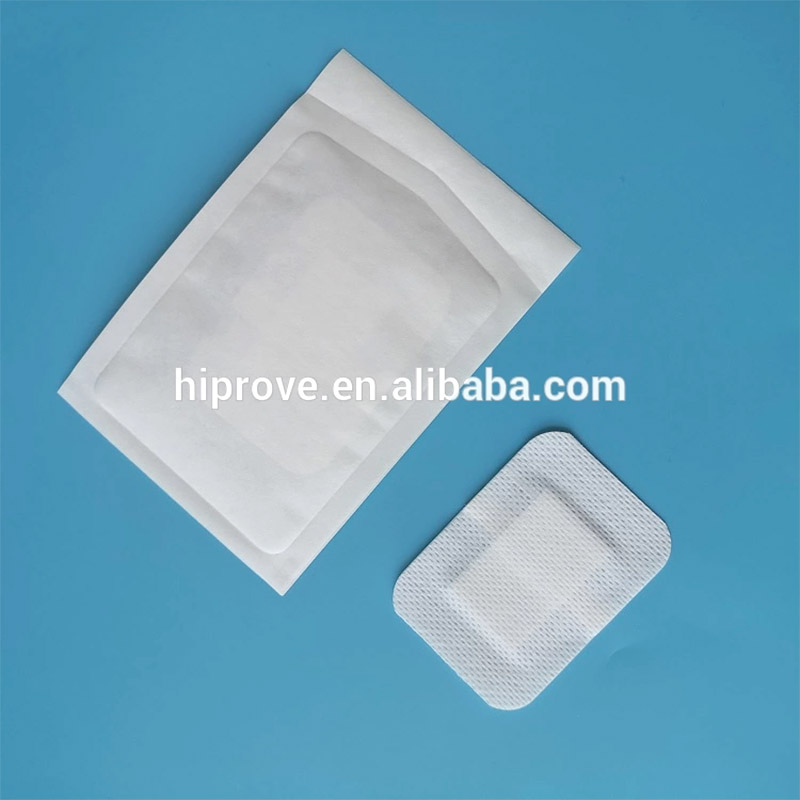 PU Adhesive Transparent Wound Dressing
Medical Adhesive Foam Dressing
Silicone Foam Dressing
Hydrocolloid Wound Dressing
Disposable Alginate Dressing with/without Silver
Surgical Film
Non Woven Dressing Roll